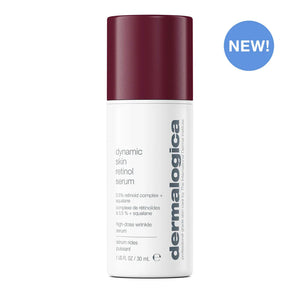 A multi-retinoid serum formulated to reduce the appearance of fine lines.
Developed to visibly minimise fine lines and textural irregularities, Dermalogica's Dynamic Skin Retinol Serum is a multi-retinoid formula that encourages smoother-looking skin.
A complex featuring granactive retinoid®, retinol and time-released encapsulated retinol works to unify the skin tone, while squalane and beta-glucan provide moisturising benefits. Apply a thin layer in the evening for a radiant and renewed-looking complexion.